The Ilowite Family Tree
<![if !supportEmptyParas]> <![endif]>
<![if !supportEmptyParas]> <![endif]>
First Generation
<![if !supportEmptyParas]> <![endif]>
Aron David Iliovici (d. 10-4-1921) m Schifra "Sophie" Rabinowitz (d. 11-10-1925)
Parents
Children:
<![if !supportEmptyParas]> <![endif]>
<![if !supportEmptyParas]>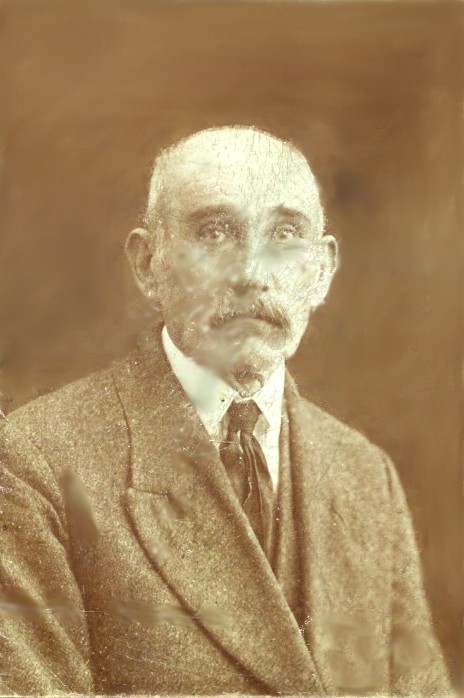 <![endif]>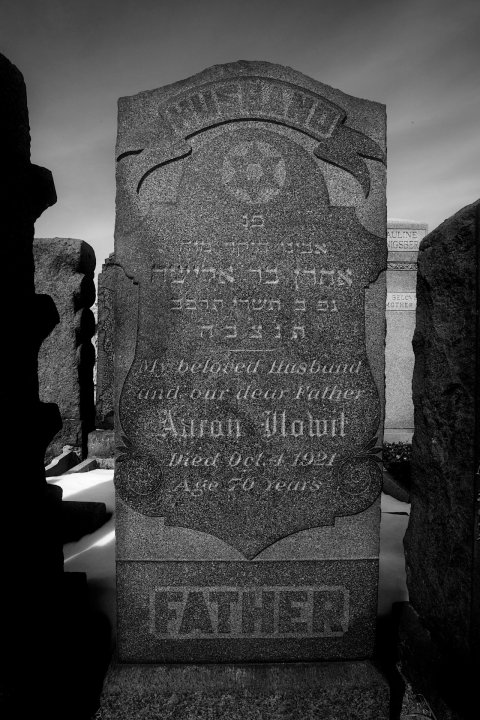 Aron and Schifra lived in or near Odobesti, Romania. Immigration records show Aron's wife listed as Shiffira, but we have also heard her referred to as Sophie or Martha - and therefore we believe the headstone for Sophie in Mt Hebron Cemetery in Queens, NY is in fact her, especially since we have no other information about Sophie other than her death certificate. Also note that Aron's headstone spells his name "Aaron" and the last name as "Ilowit" which probably means he was buried by Louis after dropping the 'e' from the Ilowite name.
We don't know a whole lot about their lives in Romania, but we do know they had six sons who immigrated to the United States in the early 1900s. We don't think they had any other children who did not come here (although we don't know this for certain - Steven Crayne says that Arthur told him there was another brother who died shortly after birth), and we also don't know for sure why the sons came. However, it's probably a safe assumption that it was for the common reasons - the lure of the chance for greater freedom, economic opportunity, and a better life, as well as escaping the oppression of Jews that was prevalent in eastern Europe at the time. Aron and Schifra eventually followed their sons to America and briefly lived with Irving's family.
<![if !supportEmptyParas]><![endif]>
Rick recalls that Irving once told him the original family name was pronounced eel-ee-yich-ee, but we have since confirmed the original family name of Iliovici, pronounced eel-ee-o-vich, with the accented syllable unknown. The "vic" in Romanian is pronounced "veech" and corresponds to what is known in Russia as a "patronymic" since a "yich" or "vich" sound can mean "son of". In this case there may have been another surname we don't know about. Aron's father's name was Elias and we believe he came from Russia, so it's possible the name may actually mean "Son of Elias".<![if !supportEmptyParas]><![endif]>
<![if !supportEmptyParas]> <![endif]>
According to Irving, Aron and his relatives earned a living doing work that involved mathematics, since Jews were often more well educated than the general population - and it was fairly common that when someone was in need of such skills they would "get the Jew". Examples of these kinds of tasks would be land surveying, mortgages and loan amortizations, as well as seasonal work relating to the wine industry such as calculating harvest yields (Odobesti has a long history as a wine producing area).
In addition (no pun intended!) to this, mathematical talent appears to run strongly in the Ilowite family, as borne out by the many descendants who have excelled in the sciences and other professions that require it.
Here's a description of the Odobesti region from a website:
Odobesti Wine-Growing Area
There are wineries at Sarba, Baciul Domnesc, Cazaclii Jaristea- with systematical grapevine plantations at Pauleni, Varsatura and Scanteia- Bolotesti.
Location and history: The wine-growing region is situated in the middle of the Vrancea county, a massive wine growing territory between the rivers Putna and Milcov. The wine-growing territory has a surface of about 6000 ha. The first documentary evidence dates from the reign of Eustratie Dabija (1661).
Soil and climate conditions: At Odobesti stands out the dominance of the continental character of the thermal regime. The annual average temperature is 9.6ºC.
Range of wines: White table wines: Galbena de Odobesti , Feteasca Regala, Red wines: Babeasca Neagra, Feteasca Neagra.
High quality white wines: Feteasca Alba, Italian Resling, Sauvignon and Muscat Ottonel.
High quality red wines: Cabernet Sauvignon, Feteasca Neagra, Merlot.
Representative wines: Galbena de Odobesti, Feteasca Alba.
<![if !supportEmptyParas]> <![endif]>