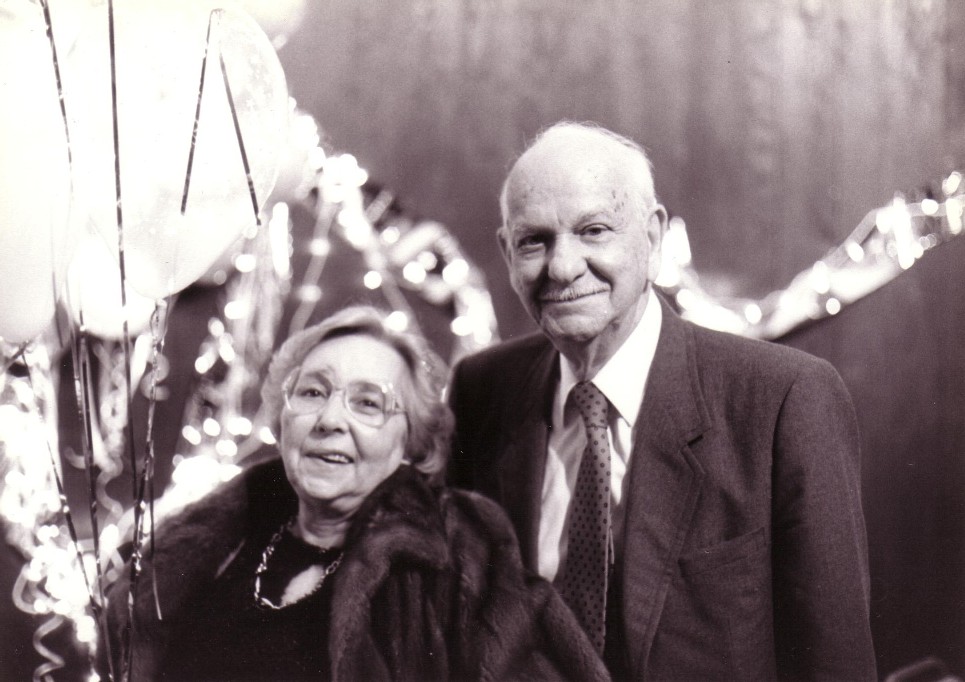 Click to see the video of Wini's Memorial Service, which was held at the Unitarian Church in Ridgewood, NJ on May 1, 2006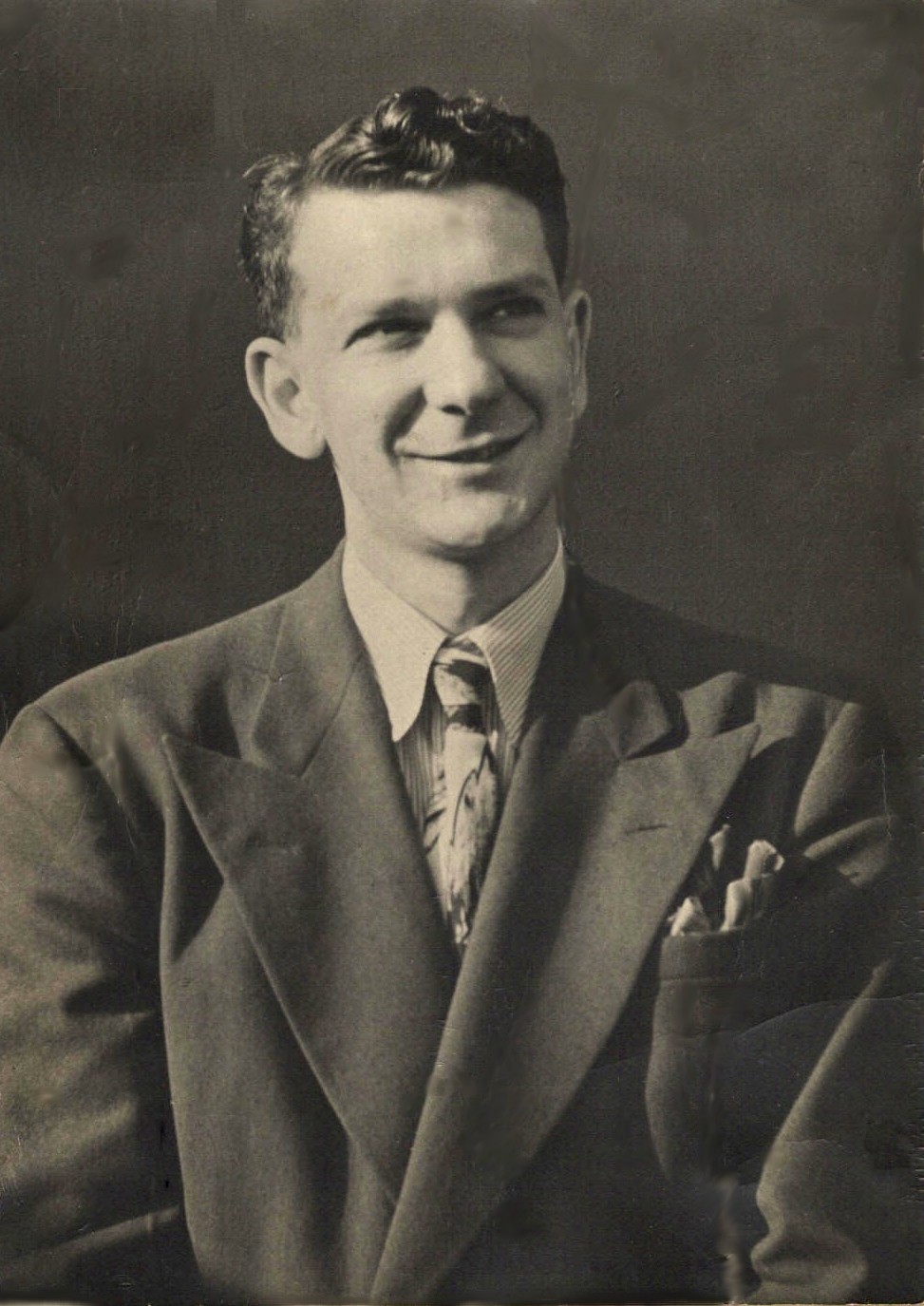 According to Ralph, he was given the middle name of Alter (meaning "Older") when he was a young boy, so it's not recorded on any official documents and he never really used it.
---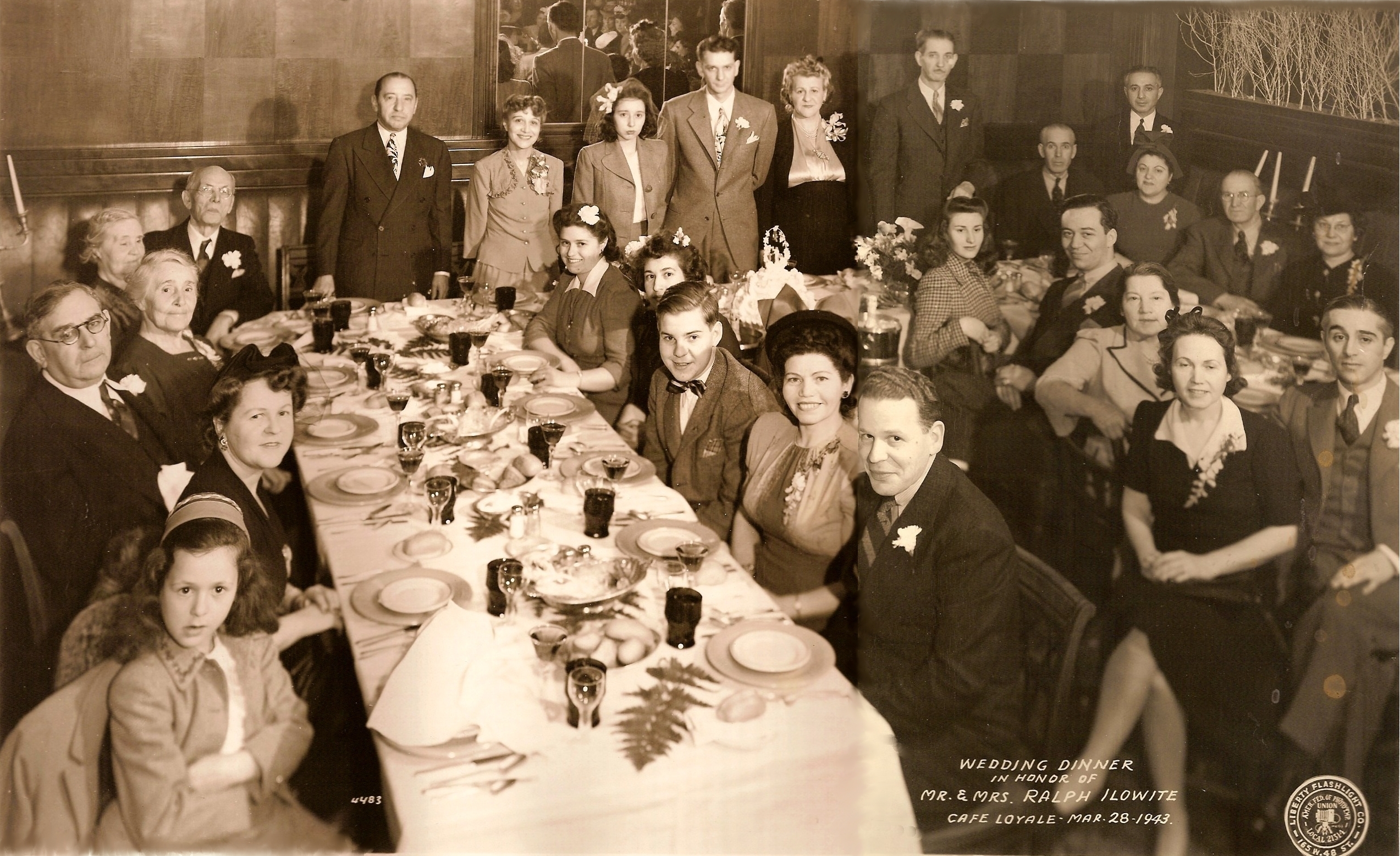 This is Ralph & Wini's wedding photo from 3/28/1943.
Standing in the back, from left to right:
Phillip & Bess "Mama Bess" Krohn (Wini's parents), Wini & Ralph, Selma & Irving (Ralph's parents), Harry Glaser (Bess's brother)
Seated, from front to back:
Left: Barbara & her mother Pearl (Selma's sister) Wilker, Charlie & Lena Israel, Anna & Harry Sudson (Lena & Anna are sisters of Bess's mother Sophie)
Left center: Markel "Jack" Kallman (Selma's brother) & his wife (name unknowm), Norman (Ralph's brother), Sylvia Saltzman, Elaine (surname unknown)
Right center: Alfred Glaser (Bess's brother) & Agnes Gilfeather Glaser, Phillp's sister (name unknown), Wini's cousin (name unknown), Cyrill (surname unknown)
Right: Jack & Celia Ilowite, Morris & Clara Ilowite (Jack & Morris are Irving's brothers)
---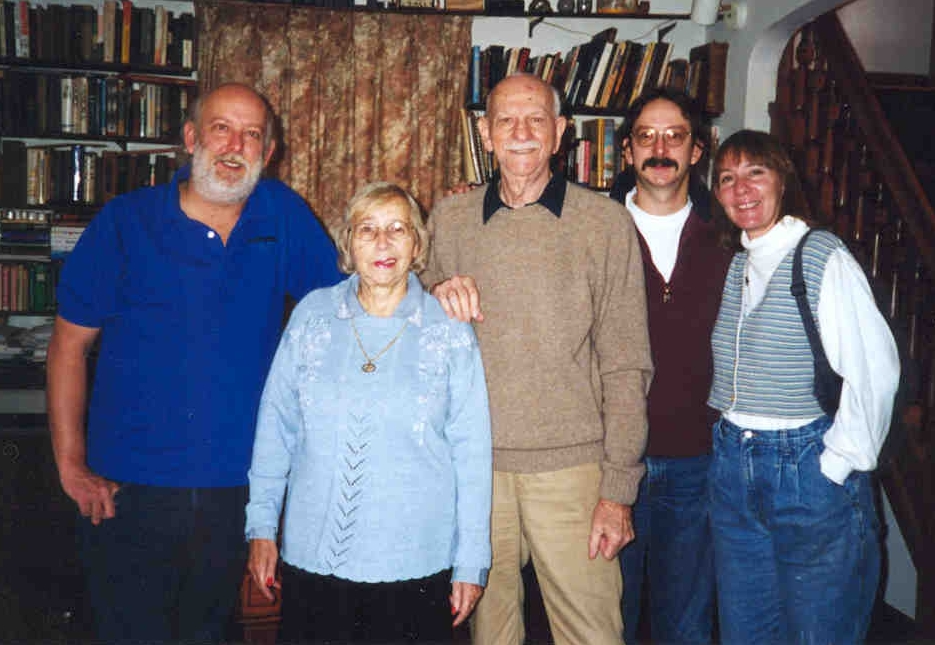 A photo of the family from around the year 2000, taken shortly before they sold the house they'd occupied for 40 years at 425 Stevens Ave in Ridgewood, NJ.
From left to right are Rick, Wini, Ralph, Jerry, and Phyllis.