The Ilowite Family Tree
<![if !supportEmptyParas]> <![endif]>
<![if !supportEmptyParas]> <![endif]>
Sixth Generation
Zev Aryeh (Nutkis) (b. 8/3/2019)
<![if !supportEmptyParas]> <![endif]>
Parents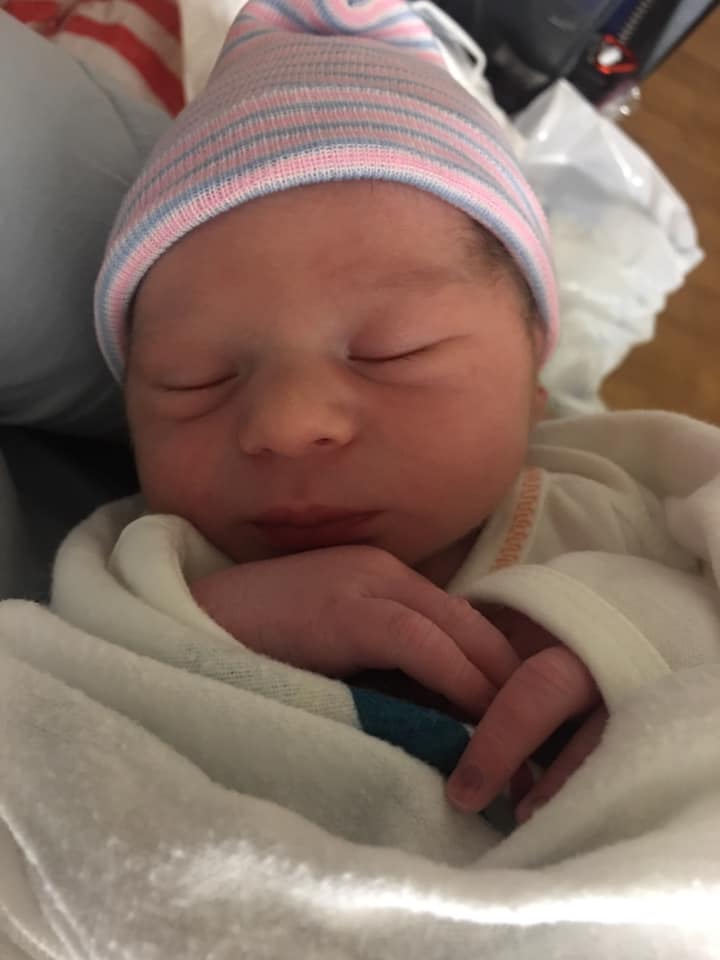 Born at 5:18pm, Aug. 3rd 2019, weighing in at 6lbs. 10oz. and 20" long.

For Zev's bris and naming, Avi composed the following:


Shabbat Shalom,

Thank you all for coming to celebrate the

brit mila of our son, Zev Aryeh. Jill and I would like to take a few moments to share the meanings of the names we chose and a little about the relatives for whom he is named.

I'm going to start by explaining the middle name, Aryeh. Aryeh comes from Jill's maternal grandfather, Aryeh Cohen. Aryeh was a wise, quiet, and humble man. He came to the United States to join his wife and, at that point, two children – Jill's mom would be born a few years later, from Israel [then known as Palestine], after fighting for Israel in the War of Independence as a member of the Haganah. He never spoke about his time with the Haganah, or his experiences at war. He also never talked about how he had a degree as an accountant or had his smicha – two things his family did not discover until after he had passed. Jill knew him as simply the quiet, humble man, sitting in his favorite chair at his apartment or her aunt and uncle's house, and falling asleep – eyes open – with the paper in front of him.

Jill has many, many memories of walking into her aunt and uncle's house, walking over to "Zaide's chair," saying hi to him and giving him a kiss, having him ask how things are, and when telling him "Good," having him answer, "Baruch Hashem." He never needed to know details – if you, and everyone else, were doing alright, that was all he needed. But she also knew growing up that he was always there for his family. He took great pride in not only his children, but his grandchildren and great-grandchildren. Nothing brought him more nachas than his family. After her mom's divorce, both of her grandparents helped her mom out, in any and every way possible. Family meant more to him than anything.

In giving him the middle name Aryeh, our hope for our son is that he will grow up to be, like Jill's grandfather, brave, wise, quiet, humble, and devoted to family.

And the first name, Zev. We chose this name to honor my maternal grandfather, Ralph Ilowite. Now I know what you're all asking yourselves - how in the world did they get Zev from Ralph? Well, we used the transitive property of equality. Makes sense, right? Ok, but seriously…Ralph is derived from the Old English Rædwulf (Raidwolf), which in turn evolved from the Old Norse Raðulfr (Rathulfr), meaning "wise wolf." Wolf, in Hebrew, is Zev.

My grandfather was a technophile and an avid amateur radio operator. He used his skills and knowledge not just for the enjoyment of his hobby, but in the true spirit of amateur radio, to help those in need. In 1989, Hugo, a category 5 hurricane, hit several Caribbean islands and the Southeast United States causing tremendous damage and loss of life. Telephone service was disrupted for weeks, and the only method for communication to and from several islands was radio. My grandfather was one of the many amateur radio operators who spent countless hours passing messages to and from the islands. This is only one of the many examples of how he helped others.

My grandfather was also a passionate supporter of civil and human rights, putting himself through significant hardship to stand up for them. Few people are aware that at the height of McCarthyism, he was called to testify in front of the House Unamerican Activities Committee, where he refused to turn over the names of people he knew or suspected to be members or former members of the American Communist Party. He sued the federal government when his application to renew his amateur radio license was denied, on the grounds that he refused to answer questions about membership in the Communist Party. While his case was pending for nearly a decade, he was unable to participate in his favorite hobby. His case went all the way to the US Supreme Court before the government finally renewed his license in order to prevent a ruling against them. He was nearly fired from his job at ABC for exercising his 1st and 5th amendment rights. Thankfully, the strong union protected him, and he kept his job, but he was willing to make that sacrifice in order to do what was right.

In giving him the name Zev, our hope is that he will grow up to be, like my grandfather was, extremely tech savvy, but more importantly, to be a kind person who always helps those in need, stands up for those who can't stand up for themselves, and someone who doesn't just do what is easy, but chooses to do what is right.

We would be remiss if we didn't thank our wonderful families for the overwhelming support they've provided. My sisters and brothers-in-law and their families have been there by making us meals, holding and feeding Zev while we rest and eat, and offering to babysit – Donny, you may be VERY busy next week. Jill's mother has been at our house for hours every morning, watching Zev while his exhausted parents get some sorely needed sleep after difficult nights. My parents have come over each evening bringing dinner, cleaning up, and running various errands for us. The three of them organized and sponsored today's kiddush in honor of our son. If I tried to list even a fraction of the ways our parents have assisted us on our journey to this day, we'd be here until Havdalah!

Finally, I'd like to thank the single most instrumental person in bringing us to this day. As some of you are aware, our road to parenthood has been long and difficult, with a number of torturous speed bumps, roadblocks, and detours. Jill, for 3 years you've subjected yourself to what is for most of us unimaginable – countless procedures, pills, shots, scans, and doctor visits; an extremely taxing pregnancy that seemed to get harder by the day – with back pain, carpal tunnel, gestational diabetes, gestational hypertension, and bi-weekly appointments, to name just a few of the difficulties; and culminating in 45 hours of labor. You've remained strong and determined throughout our journey, and it has finally paid off. You are an inspiration to me every day, and I will never be able to thank you enough for what you've endured to realize our dream of having our own family. I love you.