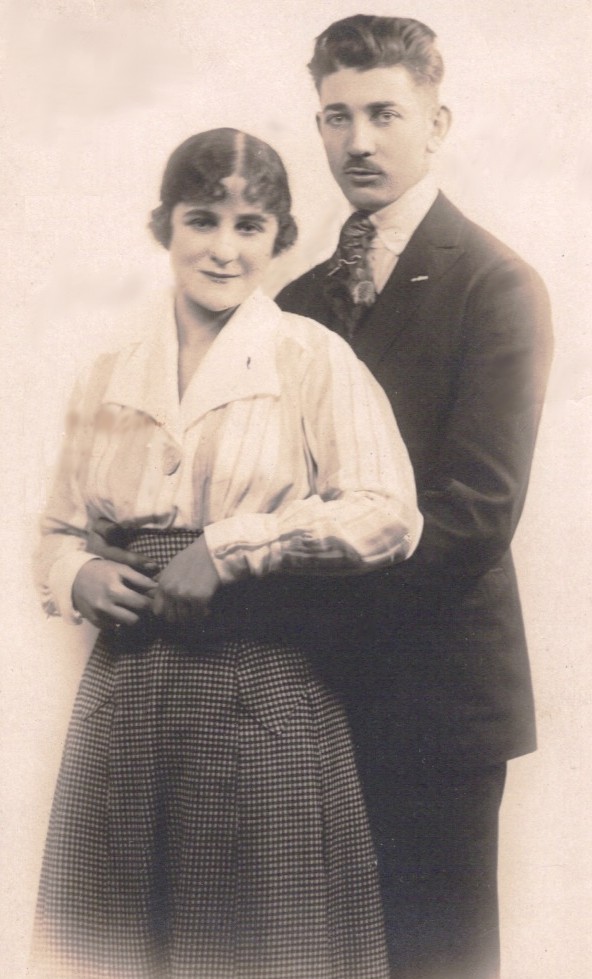 According to his naturalization certificate dated June 22, 1920, they at that time lived at 24 Annabella St, Long Island City, NY. He was age 25 and 5'11" tall, and Selma was age 21.
Irving and Selma were married in a civil ceremony on April 14, 1917. Below is their Ketubah (a Jewish marriage certificate) dated the 28th of the Hebrew month of Iyar (which corresponds to May 21, 1917) with 2 sides, in Hebrew and English.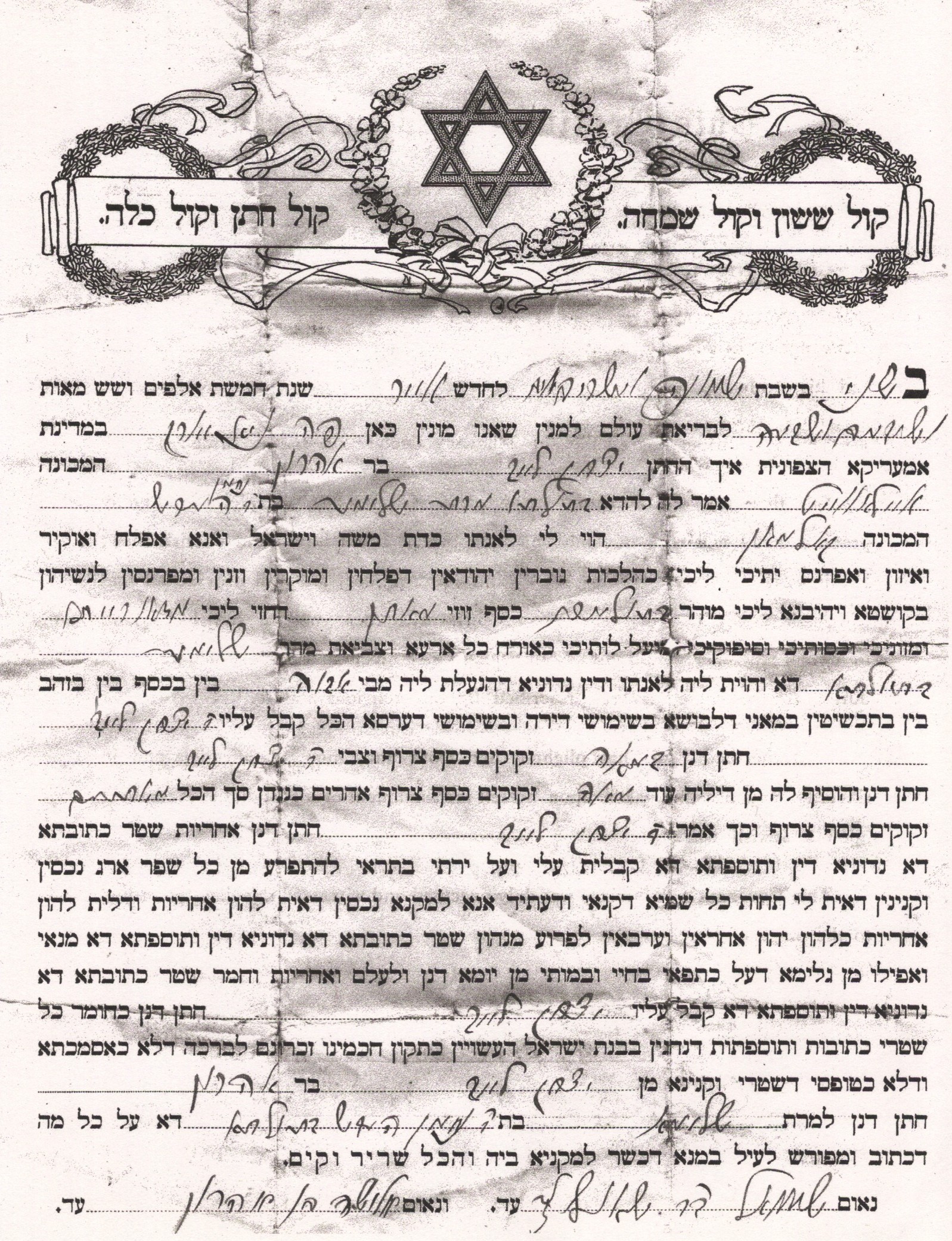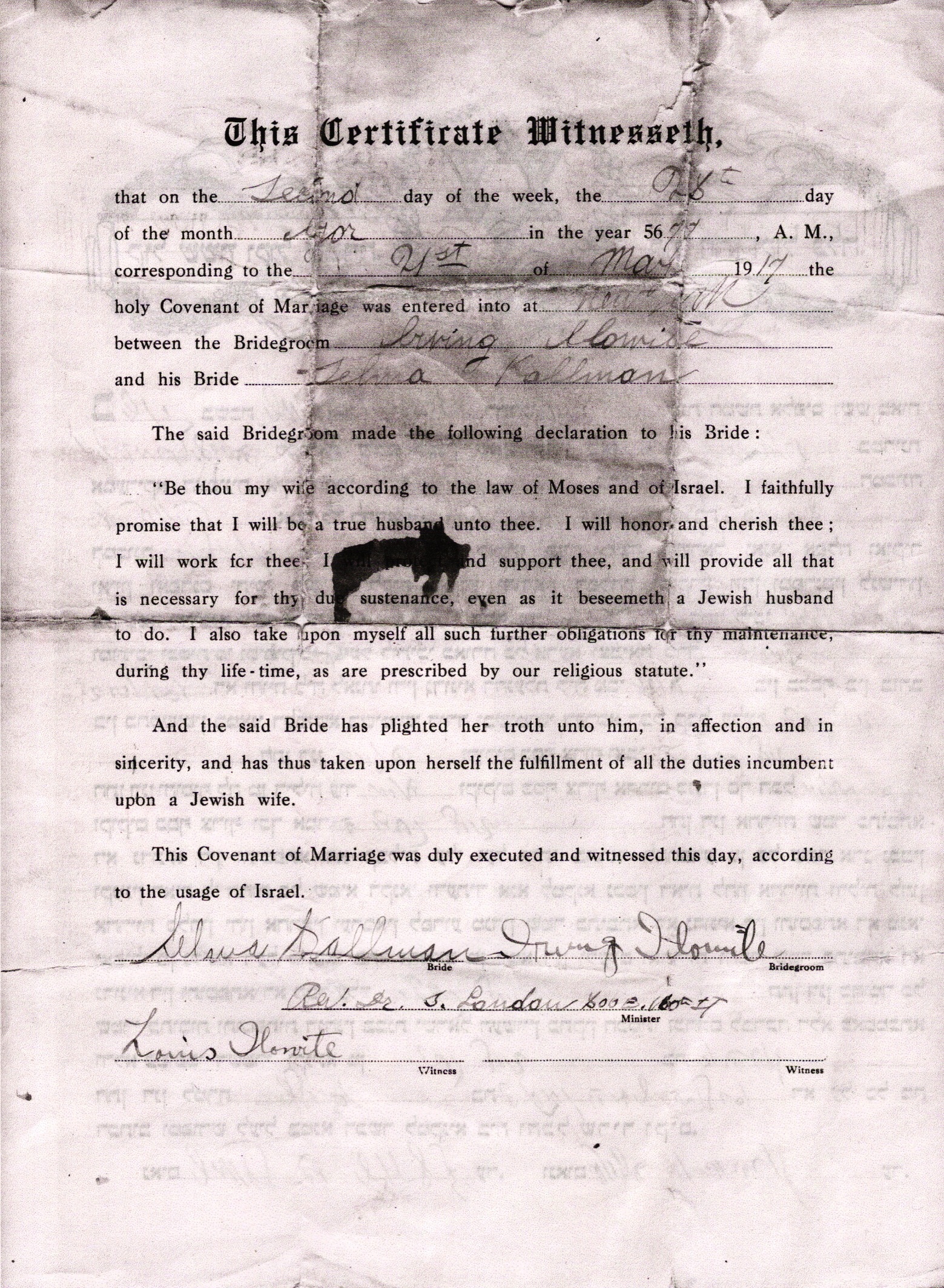 Irving served in the Coast Guard during WW I, and was honorably discharged for "exceptional circumstances". Irving's son Ralph thinks the circumstance may have been because Ralph was born, but the dates don't bear that out since Ralph wasn't born until 1919. Below are Irving's enlistment and discharge papers.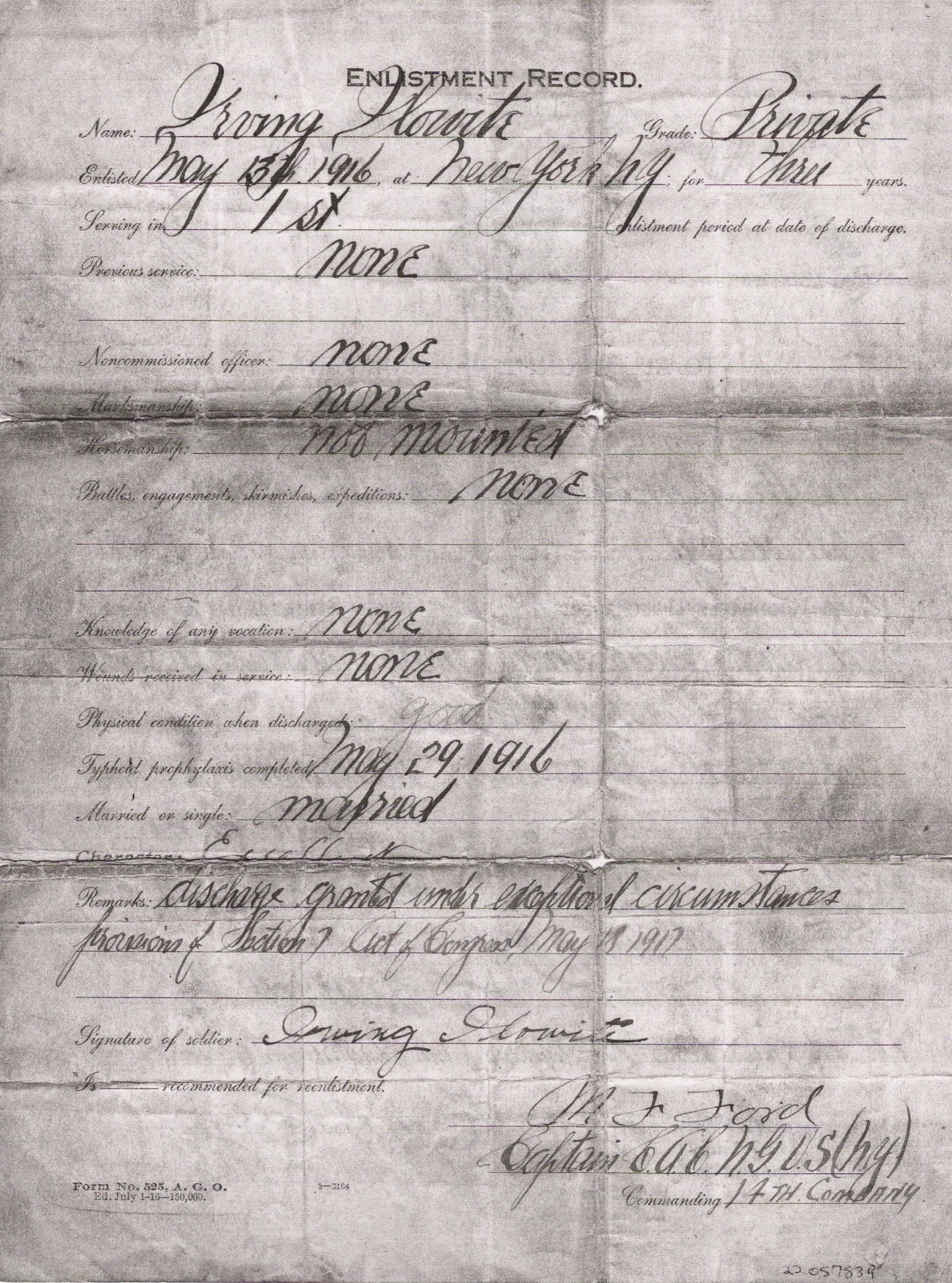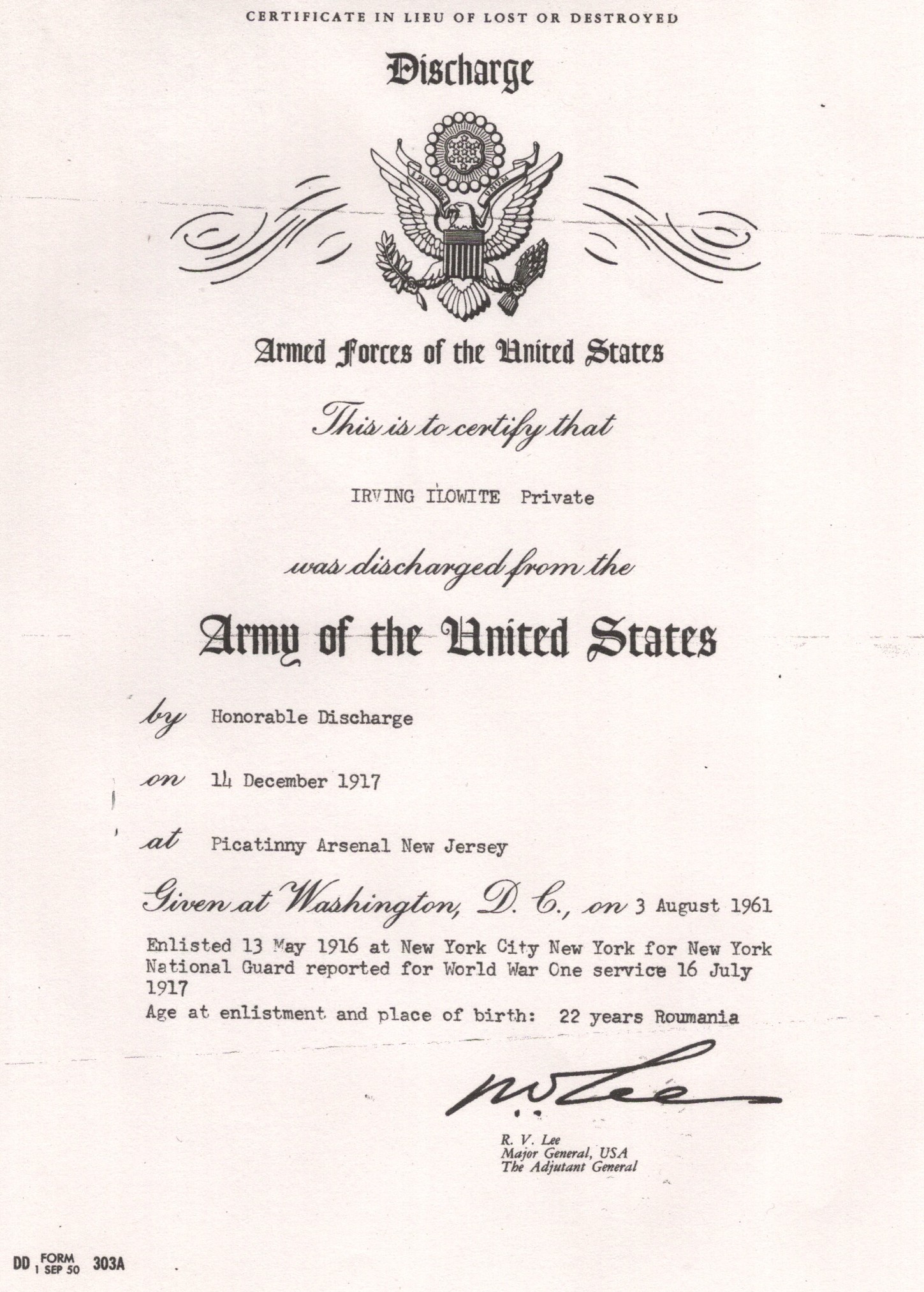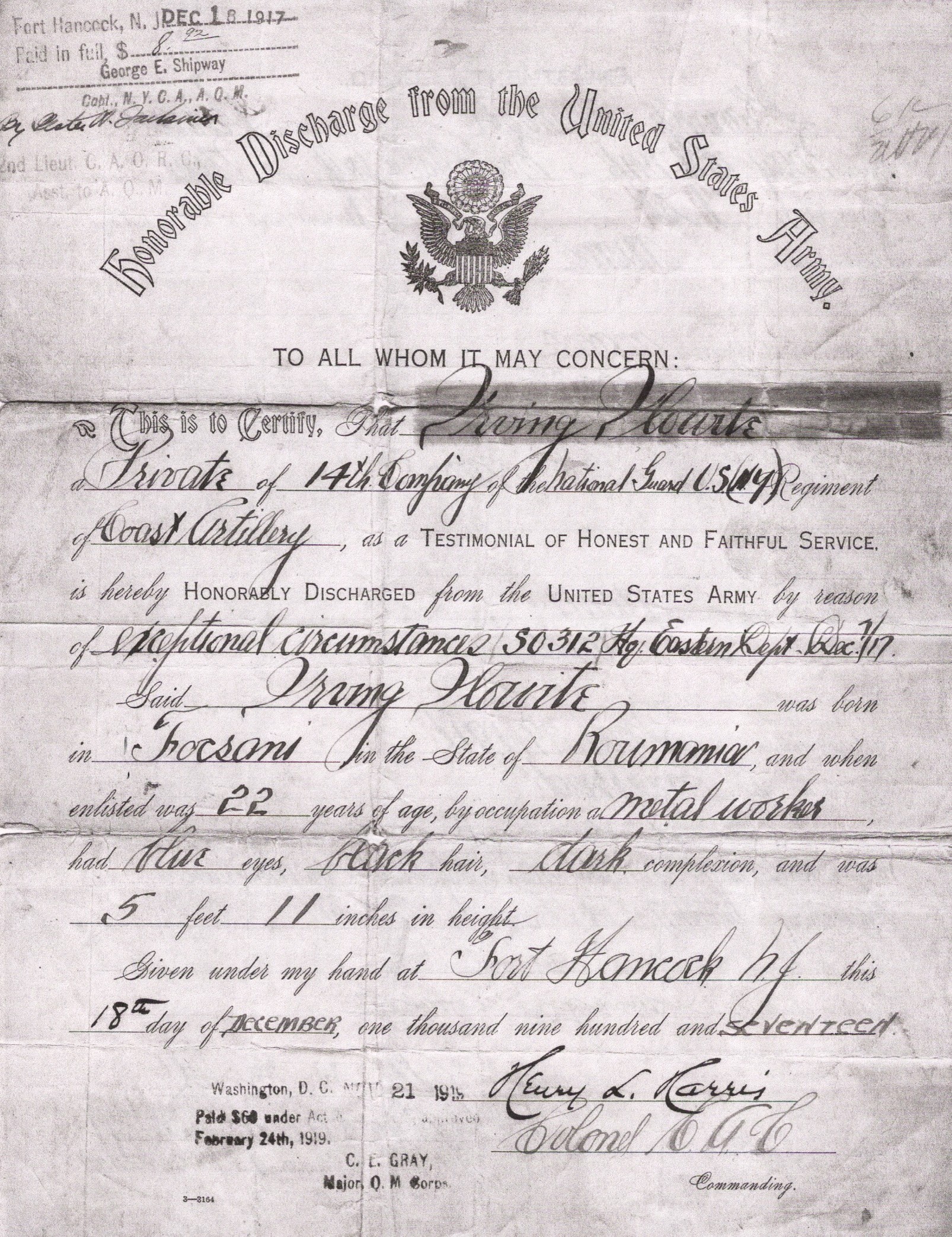 Below is a picture of Irving (right) with his son Ralph (left) taken in Flushing, Queens, NY in 1975.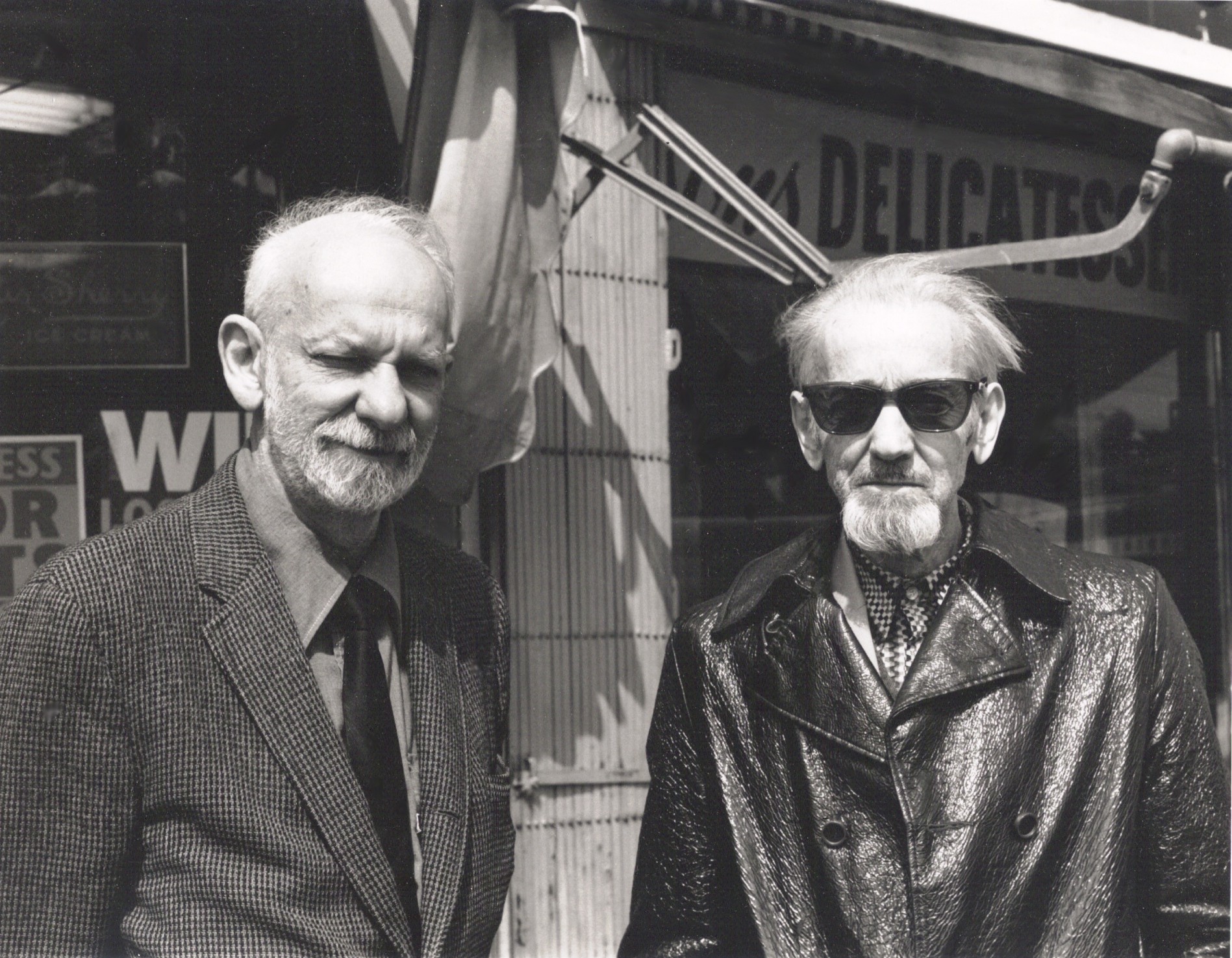 Irving and Selma are buried at Beth Moses Cemetery in Pinelawn, Long Island, NY, where there are also some other family graves. That's Avi (Irving's great-grandson via Ralph and Phyllis) in front of the family monument.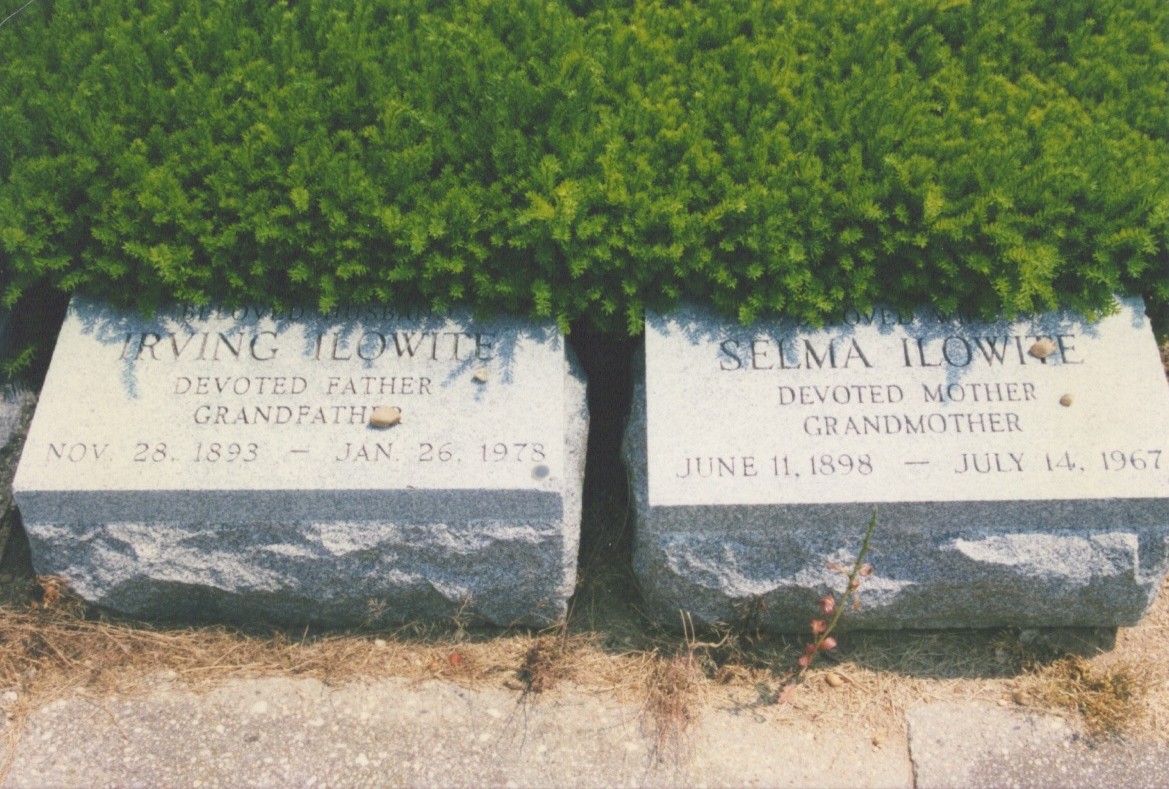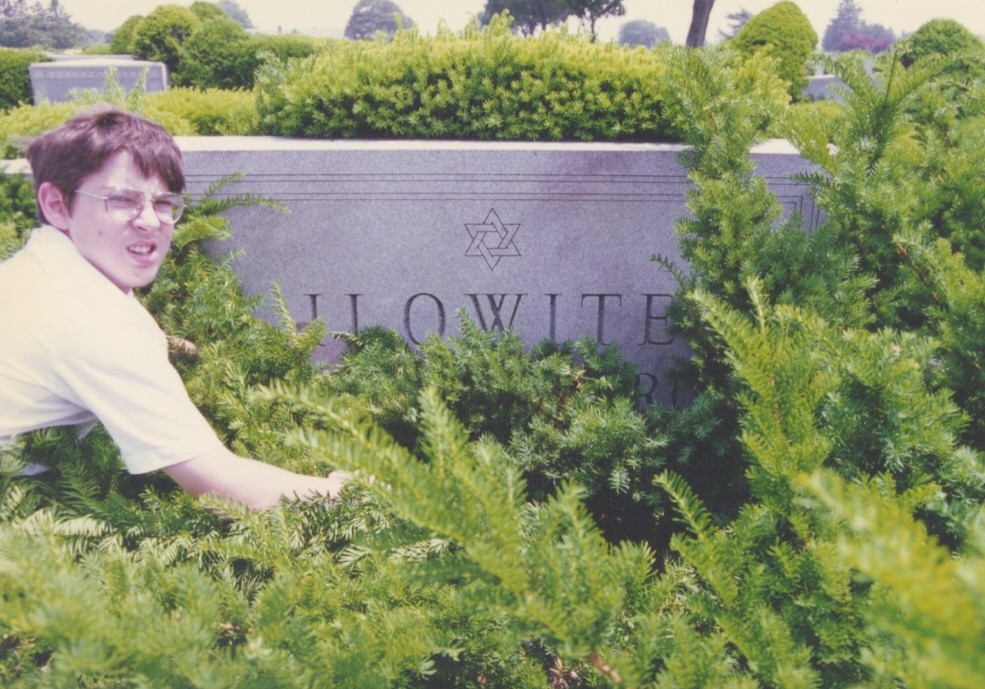 Apparently, Irving's brother Jack purchased the grave sites for them shortly before Selma passed away. Here is the deed: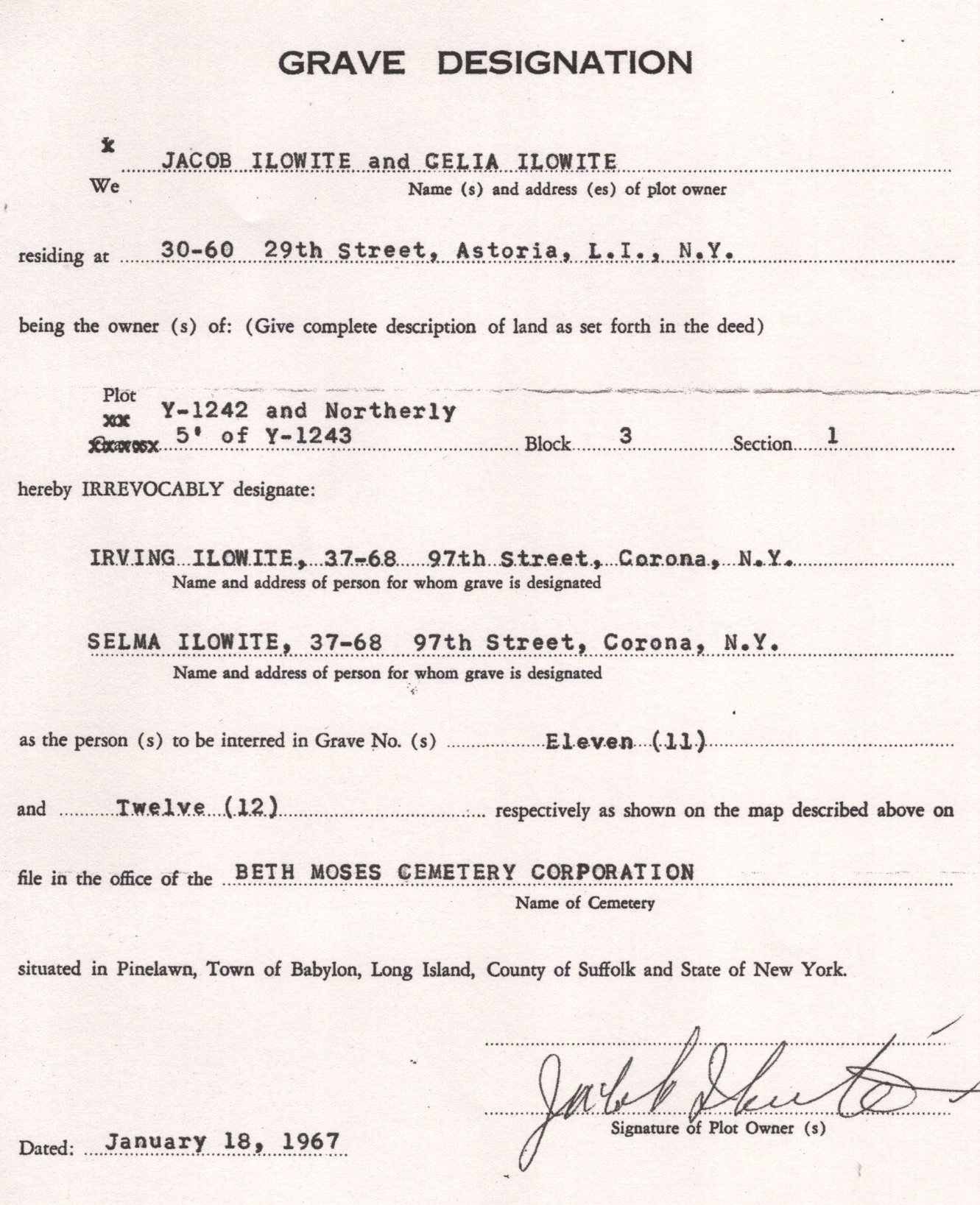 And below is a picture of Selma's sister Pearl, who was born on August 17th (year unknown).
Wini (wife of Irving and Selma's son, Ralph) once told her daughter, Phyllis, that when Phyllis was born, Pearl called Wini and thanked her for having a baby on her birthday. Wini thought this was hilarious, of course, as she certainly hadn't planned it that way, nor had any control over it!